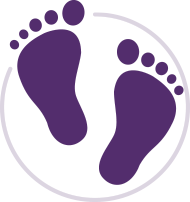 Diddy Gym
Our pay and play unstructured sessions for toddlers aged 18 months to 4 years offer a safe and fun environment to help develop your child's balance, coordination, motor and social skills. Please note children must be accompanied by a parent or carer for these sessions, although coaches are on hand to supervise at any needed time.

"Diddy gym is the best time of the week- we both look forward to it! Julie & Tony are very kind and generous with their time and help, and have a lovely nature with the children! Nothing is too much bother! Keep up the good work!"

"My two have become so confident since starting gymnastics, they absolutely love it!"
Where to find us
Blackwater Leisure Centre,
Park Dr,
Maldon,
CM9 5UR
Class Times
Please contact us for our latest class times 
Blackwater Leisure Centre
Frequently Asked Questions
What does my child need to wear?
We ask that your child comes to class in something comfortable and clothing that they can move freely in. Shorts, t-shirt, leggings, tracksuit bottoms are all acceptable for our classes. Some children opt to wear our 'Grundy Park Gymnastics Club' purple leotard and stirrup tights or our 'Grundy Park Gymnastics Club' purple or black t-shirt. Both are available to purchase from us. Children are required to be bare footed for the classes to ensure they do not slip on any of the equipment (unless they have a verruca/foot condition). We also ask for long hair to be tied back and any jewellery to be removed for the class, earring's that have been newly pierced or cannot be removed can be taped.
How and where do I pay for the classes?
Class fees are paid directly to us before or after a session. Payment can be made by cash or cheque, sorry we do not accept any online bank transfers. There is no need to book or pre-pay for Diddy Gym sessions, you can just turn up and pay to play!
Can I take photos or film my child during the class?
To comply with child protection policies, we can only allow you to photograph or film your child only. Other children must not be visible in your photo or film. If you would like to take any footage of your child please speak to us before doing so.
Get in touch with us today...
If you would like to know any more information then please don't hesitate to get in touch.