Recreational Gymnastic Classes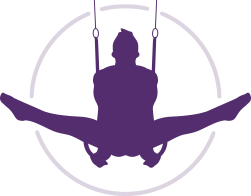 Recreational Gymnastic Classes
Recreational Gymnastics classes- These structured sessions are for children aged 5-16+ years. Classes are set by age and ability to ensure that the children are able to progress through the BG afficiency award scheme and improve on their gymnastics skills. During the class the children will split into smaller groups, with a lead coach, for a full circuit of all apparatus available.

"Both my children love coming to gymnastics, they have grown in confidence, increased their coordination and developed their strength. The trainers are excellent with the children and make the lessons fun. The classes are appropriate for the age and ability of the children. I love watching them both acquire new skills and moves. Many thanks."

"Lucie started gymnastics around 4 weeks ago and loves attending. She has suffered with anxiety for 5 years and we have noticed a big change since attending. Love the class and teachers…amazing!"

"Julie and Tony make a fantastic partnership. They value all children as individuals and encourage them to reach their full potential. My daughter Sophie loves her lesson. Thank you."

"I have had 3 children pass through the gymnastic classes at Grundy Park Gymnastics Club. It has helped their development and co-ordination fantastically. Tony, Julie & Sophie are great with the kids, making it even more enjoyable!"

"Sharika enjoys the Saturday morning class. She is now doing Silver badges and is still loving it. Thank you Tony & Julie!"

"Kaitlyn has gained a lot of confidence from this class and it has shown through her school and personal life."
Find us at:
The Laura Trott Leisure Centre
Windmill Ln,
Cheshunt,
EN8 9AJ
Class Times
Tuesday
3:40pm – 4:15pm
4:20pm – 5:00pm
5:05pm – 5:45pm
5:50pm – 6:25pm
Saturday
9:00am – 9:40am
9:45am – 10:25am
10:30am – 11:10am
11:15am – 11:55am
12:00pm – 12:35pm
The Laura Trott Leisure Centre
Find us at:
Blackwater Leisure Centre,
Park Dr,
Maldon,
CM9 5UR
Class Times
Monday
3:40pm – 4:20pm
4:25pm – 5:05pm
5:10pm – 5:50pm
5:55pm – 6:35pm
Wednesday
3:40pm – 4:15pm
4:20pm – 5:00pm
5:00pm – 5:40pm
Thursday
3:40pm – 4:20pm
4:25pm – 5:05pm
5:05pm – 5:45pm
Blackwater Leisure Centre
Frequently Asked Questions
What does my child need to wear?
We ask that your child comes to class in something comfortable and clothing that they can move freely in. Shorts, t-shirt, leggings, tracksuit bottoms are all acceptable for our classes. Some children opt to wear our 'Grundy Park Gymnastics Club' purple leotard and stirrup tights or our 'Grundy Park Gymnastics Club' purple or black t-shirt. Both are available to purchase from us. Children are required to be bare footed for the classes to ensure they do not slip on any of the equipment (unless they have a verruca/foot condition). We also ask for long hair to be tied back and any jewellery to be removed for the class, earring's that have been newly pierced or cannot be removed can be taped.
How and where do I pay for the classes?
Class fees are paid directly to us before or after a session. Payment can be made by cash or cheque, sorry we do not accept any online bank transfers. For many of the classes you are able to pay on a weekly basis however once a class is full we require you to reserve your child's place by paying fees half termly.
Is there a club membership?
All children must be members of the club to take part in the classes. Included in our annual club membership is the membership to the British Gymnastic Association. New members to Grundy Park Gymnastic Club have a 2 week trial period before they need to pay their membership fee.
Can I take photos or film my child during the class?
To comply with child protection policies, we can only allow you to photograph or film your child only. Other children must not be visible in your photo or film. If you would like to take any footage of your child please speak to us before doing so.
Can I watch my child during class?
For all sessions at Laura Trott Leisure Centre (Cheshunt), parents can sit on the side of the hall to observe.
At Blackwater Leisure Centre (Maldon), parents are able to sit outside and watch through the glass window.
For all of our Nursery and Primary School sessions, parents are not allowed into the hall to watch the class due to the school's health and safety regulations.
Class Price
Please Note: Classes are required to be paid up front each half term to secure their place within the class, however we always allow beginners to pay as you go for the first 2 weeks.
Get in touch with us today...
If you would like to know any more information then please don't hesitate to get in touch.